In order to maintain  a healthy environment and the steps that are essential to be taken in the direction of making our surroundings clean and tidy  plantation drive was conducted on occasion of environment day . Director, Prof Tanuja Nesari with all faculty and  staff   members conducted the plantation drive.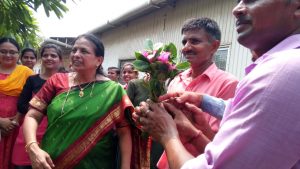 Department also contributed in the organization of International workshop on Medical Herbs and Therapeutic dietetics for European Academy of Ayurveda (17-20 Feb.2018) .  Delegation of European Academy of Ayurveda comprised of 14 members from various nations of European Union (viz. Germany, Belgium, Switzerland etc.) along with group leader and course Director, Mrs. Kristen Rosenberg.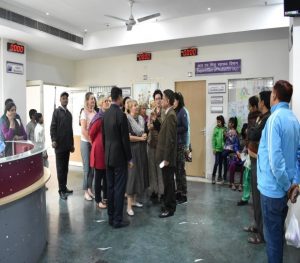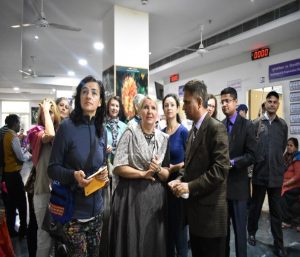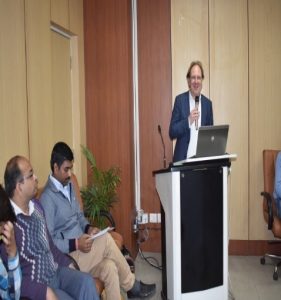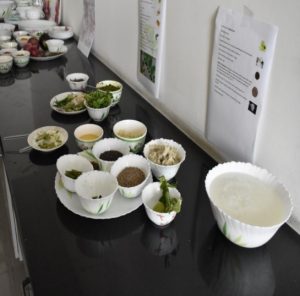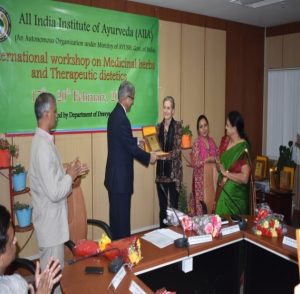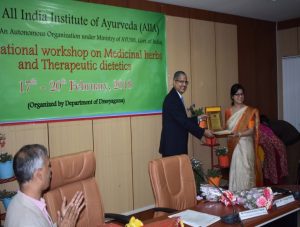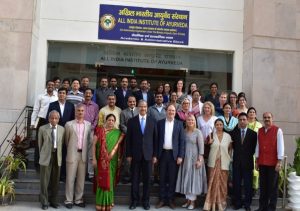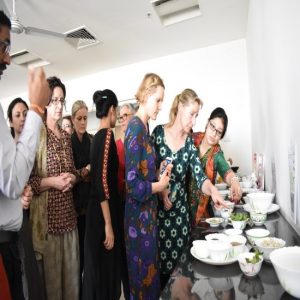 Workshop on Analytical Techniques for herbs: A three days' workshop (  3Dec to 5th Dec.2018 ) on" Analytical Techniques for herbs" was jointly  organised by Department of Dravyaguna and  Rasashastra, All India Institute of Ayurveda, Sarita vihar, New Delhi. The experts from Banaras Hindu University (Dr Rajesh & Dr Amit), Dabur research foundation (Dr Gaurav Monga) and Patanjali research labs Haridwar (Dr Vinamra) from the field of Biotechnology and phytochemistry delivered talk and gave hands on training to PG scholars of the departments on sophisticated instruments viz. HPLC, HPTCL. The workshop was very informative and interactive & proved to be beneficial to the PG scholars for refining their skills for latest Analytical techniques.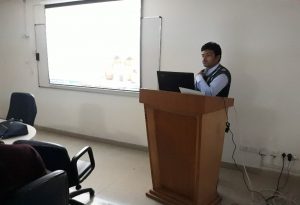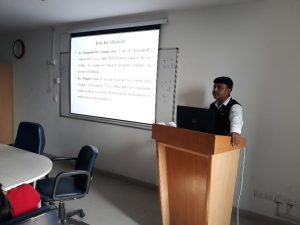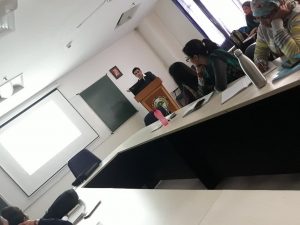 Guest Lecture by Dr Mayaram Uniyal : In the series of guest lectures of Department of Dravyaguna AIIA, a guest lecture by a renowned botanist Dr. Mayaram Uniyal sir was held on 30th November 2018. He is a well versed personality in the field of Botany and has authored number of books namely "Prayogatmak Abhinava Dravyaguna Vigyanam", "Uttrakhand Himalaya ki Vanaoshadhiya evam Khanija"etc. Sir delivered the lecture on ways to study morphology of Plants through their Synonyms and new and innovative ways to understand and learn Dravyaguna. The lecture was immensely useful for all the PG Scholars. Guest Lecture by Prof.H.B Singh: Aguest lecture on "Herbarium Techniques Part I" is to be delivered by eminent taxonomist Prof .HB. Singh on 18 April 2018.